Day 3 – PGA MVP Index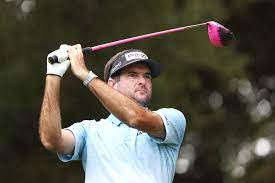 We live in a society of self-promotion. In 2001, a new reality based talent show emerged called "American Idol." We grew up watching TV shows where folks just won money. Jeopardy, Wheel of Fortune, and the Price is Right were staples of my childhood. However, they just won money and none of the winners became an idol. Something was different about the show American Idol, they didn't just win money, they became instant celebrities.
Fast forward to present day, the PGA just announced it would begin paying some of their more popular golfers, not based on how many birdies they have, but instead on how many followers they have. The PGA recently created the MVP index which measures social media engagement and how many google searches are done on someone's name. Sports have always been about how you perform on the field. But now, it seems things are shifting from rewarding champions to rewarding "influencers." Thus, the self promotion will continue as more and more athletes seek clicks instead of championships.
Quite literally, there's nothing Biblical about self promotion. Today's study reveals a key theme in scripture and that's humility. Something that is increasingly rare in our culture.
Our purpose here on earth is not Self Promotion, it's God Promotion. We are to glorify God, not self. And the Bible is extraordinarily clear about this. There are some 73 verses in the Bible that call us as followers of Christ to be humble.
Phil 2:5-11
Micah 6:8
He guides the humble in what is right and teaches them his way. ( Psalm 25:9)
He mocks proud mockers but gives grace to the humble. ( Proverbs 3:34)
Everyone who exalts himself will be humbled, and he who humbles himself will be exalted. ( Luke 14:11)
Here's a call to action: as you go through your day today, look for ways to be more humble. If you go to lunch with a friend, don't brag about your accomplishments. Think about your social media page, is the focus "hey look at me" or is it how can I pray for you today?
Spend 5 minutes today reading God's word, perhaps Phillipians 2. And then spend 5 minutes in prayer talking to God and asking for a spirit of humility.
Be strong and courageous, stand firm in the faith, and have a great day.