Chris Taylor BIO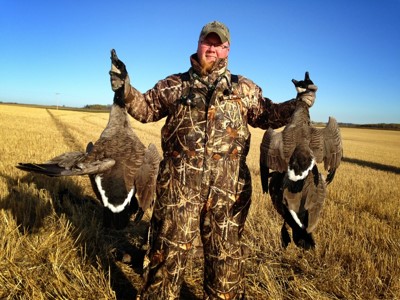 Occupation:
Pastor
Family Members:
Mandy (Wife)
Madyson Grace
Hometown:
Utica, Ky
Favorite Outdoor Activity:
Hunting (everything)
Favorite Places to go:
Red River Gorge
All-time Outdoor Highlight:
2014 Canada Duck/Goose Hunt with my father.
Best Fishing Memory:
One spring afternoon my father, a friend, and I hit a local lake for some largemouth action. Ended up catching 12 over 3 1/2 pounders in 3 hours.
Favorite Fishing Technique:
Spinner bait fishing the banks.
Favorite Place to shop for Outdoor gear:
Cabelas
Favorite Equipment (Guns, Boats, Reels, Tents, Atvs, Clothing, etc.):
My grandfather's old Browning Belgium Gold Trigger light 12.
Favorite Wild Game Food:
Whole whitetail backstrap, marinated in Dale's Seasoning, stuffed with jalape�±o peppers and mozzarella cheese, wrapped in bacon and grilled.
Item in First Aid Kit you use most:
Advil.
Person most responsible for cultivating your love for the outdoors:
My father and my grandfather.
Favorite Scripture:
"For our sake he made him(Jesus) to be sin who knew no sin, so that in him we might become the righteousness of God. 2nd Corinthians 5:21
Any spiritual lessons you have learned on outdoor events:
Being present in the life of your wife and kiddos does not mean you are fulfilling God's call on you to lead. It does not mean that you are being a Godly husband or father. Bringing home the bacon is not an excuse to not lead your family to Jesus daily. When we say that we love Jesus, our wives and kids should not have to look long and hard to see that showing up in our home life as well as at work and in public.