Support the Ministry
Does Your Garage Look Like a Bass Pro Shop?

If so, you should consider how you can use your passion for the Outdoors to build God's Kingdom. We would love to have you join Team Ironman as a guide for our weekend retreats. Do you own a boat or other outdoor gear that would benefit this ministry? Are you an expert outdoorsman in your neck of the woods? If so, give us a call or shoot us an email and we would love to talk with you about being a guide for Team Ironman.
Consider Using Your Farm to Grow God's Kingdom
Ironman Outdoor Ministries would not be possible without the generous support of Christian landowners. Access to private property is key to making this kind of ministry possible. We offer deer, turkey, and hog hunts on private property. The opportunity to hunt a deer or hog is simply the "tool" that gets the man to come on the retreat. Our purpose for the weekend is not just to kill deer, but rather to put men in an "iron-sharpening" atmosphere where we can talk to them about God's love and forgiveness.
Donate your land for a weekend
If you are a landowner we would like for you to prayerfully consider allowing Ironman Outdoors to use your farm for a weekend retreat. We are not asking to lease your farm, but rather just to have access to your land for a weekend. We have full liability insurance coverage on every person that will set foot on your land.
While we look for large tracts of land to hunt, even if you own a small farm and are interested in partnering with Ironman Outdoors for a retreat, please call us and we may be able to put other land together with your land to make a retreat.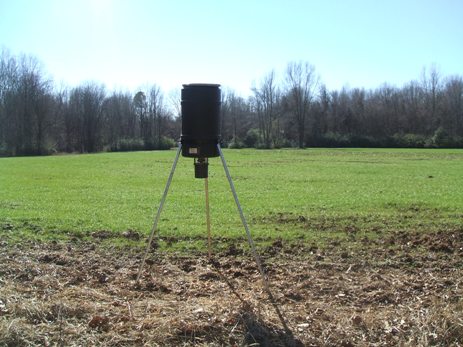 If you have land and want to use it build God's Kingdom, please contact Patrick Tyndall at 803-465-1981 or patrick@ironmanoutdoors.org.