Lee Floyd Bio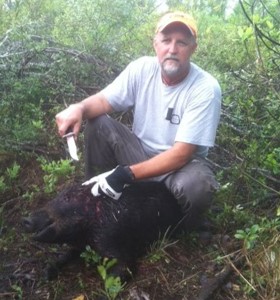 OCCUPATION:
General Contractor
FAMILY MEMBERS:
Denise (wife)
Trey
Rhett
Abigail
HOMETOWN:
Conway, SC
FAVORITE OUTDOOR ACTIVITY:
Pretty much anything that involves catching, hunting, or trapping something in the wild
FAVORITE PLACE TO GO:
Probably about 58 miles east of the Winyah Bay shoreline
ALL TIME OUTDOOR HIGHLIGHT:
Seeing a school of dolphin holding under the boat
BEST FISHING MEMORY:
Catching 350 lbs. of catfish in one night
FAV. FISHING TECHNIQUE:
Trolling for dolphin around the grass
FAVORITE PLACE TO SHOP FOR OUTDOOR GEAR:
Dicks and Bass Pro Shops
FAVORITE EQUIPMENT:
My bow
FAVORITE WILD GAME FOOD:
Man, I like it all
PERSON MOST RESPONSIBLE FOR CULTIVATING MY LOVE FOR THE OUTDOORS:
My dad got me started fishing, my mom's boss when I was young got me started hunting (Jack and Ben, you guys know who you are). Now my best friends are my hunting partners and I love spending time with those guys.
FAVORITE SCRIPTURE:
Prov. 27:17
Before IO, I didn't realize the importance of those words
SPIRITUAL LESSONS LEARNED IN THE OUTDOORS:
Let God do what God wants to do. Just kick back and enjoy what God has in store.