Ricky Hollis bio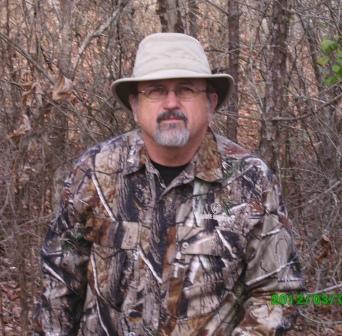 Electrical Estimator/ Project Manager @ Builders Electric

Family Members:
Sue (Wife)


Hometown:
Azle, TX

Favorite Outdoor Activity:
Hunting

Favorite Places to go:
On vacation with my wife

All-time Outdoor Highlight:
Whitetail Trophy Hunt
Best Hunting Memory:
Being with my sons and grandsons on there first whitetail kill.


Best Fishing Memory:
The whole family went to Lake Texoma and my wife caught the biggest fish!

Favorite Fishing Technique:
Luring fishing, I like the challenge.

Favorite Place to shop for Outdoor gear:
Cabela's

Favorite Equipment (Guns, Boats, Reels, Tents, Atvs, Clothing, etc...):
Weatherby 257, 7mm mag

Favorite Wild Game Food:
Grilled venison.

Item in First Aid Kit you use most:
Advil - you need it when you get my age.

Person most responsible for cultivating your love for the outdoors:
I would have to say my uncle.

Favorite Scripture:

"Be watchful, stand firm in the faith, act like men, be strong." 1 Corinthians 16:13
Any spiritual lessons you have learned on outdoor events:
On a retreat near Alvin, TX....my son-n-law summed up Ironman Outdoors like this: "I thought the retreat would be a lot of hunting and a little God, but it was a whole lot of God and a little hunting."