Jim Miles Bio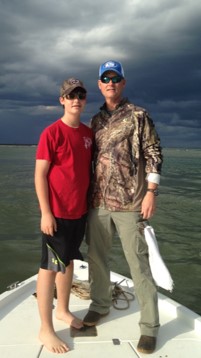 Occupation:
Regional Sales Manager - Coram Specialty Infusion
Family Members:
Kathy
(Wife)
Meredith
Favorite Outdoor Activity:
Whitetail hunting

Favorite Places to go:
Yosemite
National Park / Rocky Mountain National Park / Cades Cove - Smokey Mts.

All-time Outdoor Highlight:
Hiking to the top of El Capitan in Yosemite National Park, CA. and experiencing first hand God's mighty power of creation

Worst Outdoor Adventure:


There is no such thing as a bad outdoor adventure



Best Fishing Memory:
Finishing 3 oz out of first place in a bass tournament on Lake Clark Hill. Caught all of my fish in a driving rain

Best Hunting Memory:
Being in the stand with my oldest son Zach for his first whitetail kill in October 2008.
Favorite Hunting Technique:
Still hunting over a hardwood ridge of white oaks
Favorite Fishing Technique:
Dragging a Carolina rigged pumpkin seed lizard across a grassy bottom
Favorite Place to shop for Outdoor gear:
Barron's outfitters Columbia, S.C.
Favorite Equipment (Guns, Boats, Reels, Tents, Atvs, Clothing, etc.):
Browning guns, Champion boats and Mossy Oak hunting apparel
Favorite Wild Game Food:
Venison cube steak

Item in First Aid Kit you use most:
Benadryl for the poison ivy and yellow jacket stings
Person most responsible for cultivating your love for the outdoors:
Uncle Joe and Grand Daddy Windham
Outdoor Hero:
Hank Parker
Favorite Scripture:
Romans 8:28 - And we know that in all things God works for the good of those who love him, who have been called according to his purpose.
Any spiritual lessons you have learned on outdoor events:
There is nothing more powerful and moving than a group of men on their knees praying before the Lord