Vision
Ironman Outdoors is a men's ministry that takes groups of men (and sometimes boys) on hunting and fishing retreats. 
Mission
Connecting Men to Christ in the Outdoors has been our mission from the beginning and we are unwavering in our commitment to that mission. 
Core Values
Authentic: we are men, not perfect men, striving to be more Christ like.
Accountability: we believe that life change for men happens when another brother is walking with you.
Atmosphere: we believe it best to put men in the right atmosphere (i.e. hunting cabin) to talk with them about their struggles and the God who gives us victory.
History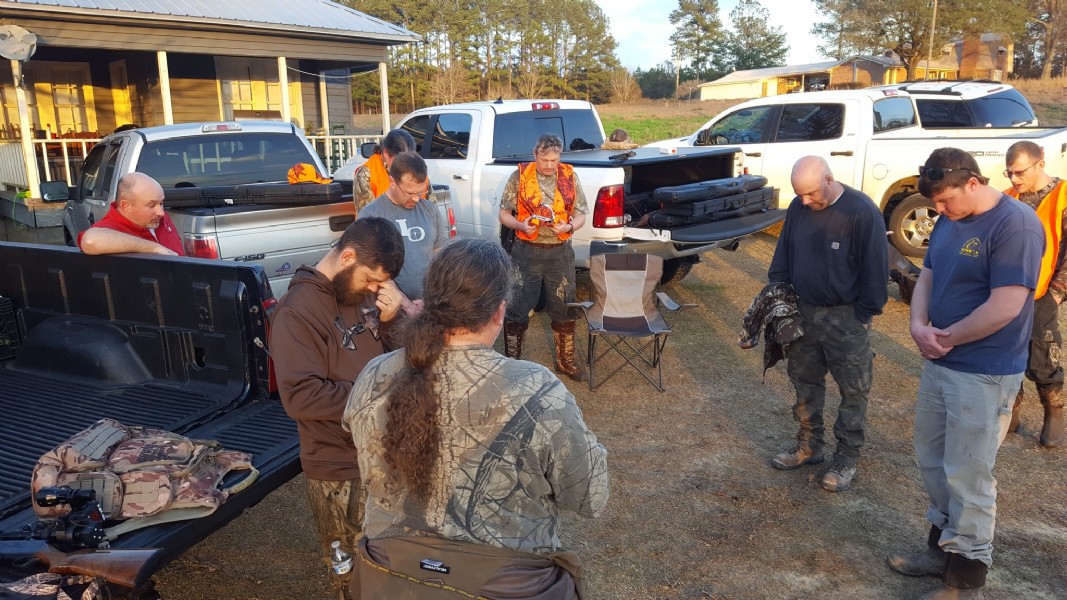 Ironman Outdoors is a solution to a problem. A Baptist church in Columbia, SC had a problem in 2007. Hardly any men were engaged in the activities/mission of the church. One particular Sunday School Class, led by founder Patrick Tyndall, decided to do something to address the lack of men. That class began organizing weekend retreats for men. Suddenly a husband who had been on the church sidelines at best was now becoming a part of the inner circle. Marriages were restored. Sin was defeated thru accountability. Men began praying with their wives and then holding each other accountable. In 2007, a 501c3 was formed and the first Board of Directors was made up of men entirely from that Sunday School Class. Today, because of God's grace and provision, the ministry hosts over 40 weekend retreats per year in some 12 different states. Soli Deo Gloria.
Volunteers